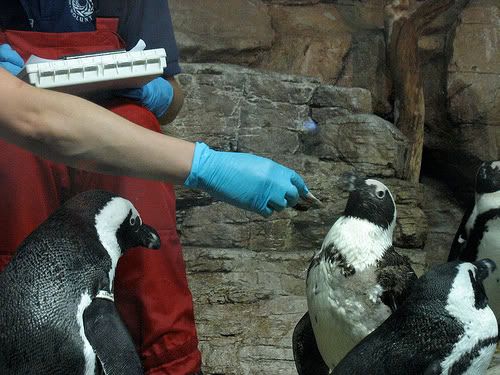 There is a fine post on Walking the Rite Way that gives some insight about why moving toward a mystagogical process and away from an information delivery process is so difficult. This passage in particular names the fear that keeps many of us from taking the leap:
It's quite challenging, is this. It leaves the catechist somewhat more vulnerable to the process because it requires more in the way of personal commitment and transparency to the group. It's less like throwing fish to the penguins, and more like getting in the pool, joining with the others in the search for that food, the ICTHUS, the nourishment of life or heart and soul that only God can give.
If you already have your next catechetical session outlined, lesson-planned, and PowerPointed, you might want to take a minute to read the entire post. But be prepared for a challenge!