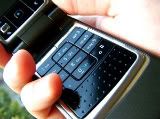 John Madden, the legendary football coach and television announcer is retiring at age 73. And his mother still calls him to check up on him. I totally understand this because, if current trajectory is any guide, I will be getting calls from my mother when I am well into my 70s. And I also understand it because I still think of some of the very first catechumens I journeyed with. I wonder if they are doing okay—still praying, still going to church, raising their children (and grandchildren!) in the faith. If I had their phone numbers, I'd probably be calling them too.
What is the job of the catechist?
As catechists, we get that knot in our stomach that tells us it is our job to make sure those we minister to will have everything they need to live the Christian life once they've left the cozy nest of Sunday dismissals and Wednesday night meetings. And much like worrying parents, we know that whatever we do, it will never be enough. There will always be some unforeseen fork in the road or temptation in the air that might lure our spiritual "children" away from their home in the church.
We can try to give the catechumens as much information as we can give them, but more important will be to teach them how to interpret their daily experiences and see God's grace in those moments. The General Directory for Catechesis has a terrific section dedicated to this titled: "Human experience in catechesis." If you have a copy, turn to paragraph 152. If you don't have a copy, you can read it online here.
The bishops tell us that human experience arouses "interests, questions, hopes, anxieties, reflections, and judgments." They aren't speaking specifically of catechumens here, but you know that catechumens are alive with questions, hopes, anxieties, etc. The bishops go on to tell us what our job really is:
<!——more——>
It is a task of catechesis to make people more aware of their most basic experiences, to help them to judge in the light of the Gospel the questions and needs that spring from them, as well as to educate them in a new way of life. (153 a)
Begin with human experience
In other words, we have to begin our catechesis with what has happened to the catechumens in the last week—since the last time they were in Mass; since the last time we gave them some new skills to practice; since the last time they began to see the world a little more clearly in the light of the Gospel. Even if they aren't quite aware of it, they have been interpreting their lives all week in new ways.
The bishops then tell us that it is our job to make sure the catechumens are interpreting their experience correctly:
[E]xperience, assumed by faith, becomes in a certain manner, a locus for the manifestation and realization of salvation, where God, consistently with the pedagogy of the Incarnation, reaches [men and women] with his grace and saves [them]. The catechist must teach the person to read his own lived experience in this regard so as to accept the invitation of the Holy Spirit to conversion, to commitment, to hope, and to discover more and more in his life God's plan for him. (152 c)
I love that line: "the pedagogy of the Incarnation." I had to think about what that means. A "pedagogy" is a way or method of teaching. So what is the incarnational way of teaching? We look to the Incarnate One for an answer. Jesus became incarnate specifically so that the human experience would teach. Simply being human, in the light of the Gospel, is catechetical. And so the bishops emphasize:
Interpreting and illuminating experience with the data of faith is a constant task of catechetical pedagogy—even if with difficulty. It is a task that cannot be overlooked without falling into artificial juxtapositions or closed understandings of the truth. (153)
Simply giving the catechumens the doctrines of the faith without teaching them how to use those doctrines to interpret real, actual human experience—their experiences, week in and week out—will fail them. Their faith will be "artificial" and "closed." On the other hand, if we constantly use the experience of the catechumens as examples of how God is saving and converting the world, they will know what to do when they hit that fork in the road ten or twenty or thirty years from now. And we won't need to have them on speed dial to find out which path they chose.
For more details on exactly how to tie—in the catechumens' experience with the Gospel, see this post.